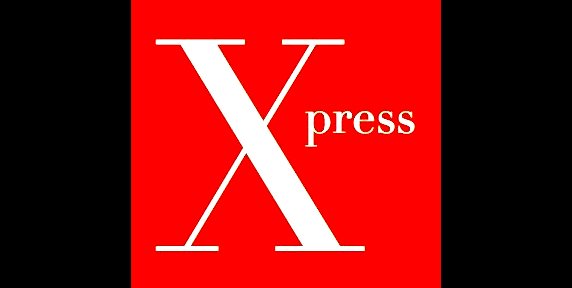 By MICHAEL GORMAN Local Xpress
The provincial government is poised to close its six remaining visitor information centres, but what - if anything - will replace them remains unknown.
Last year the province closed visitor information centres in Digby and Pictou, citing changes in tourists' travel patterns and declining visitation numbers. Cumberland County Warden Keith Hunter, whose municipality plays host to one of the remaining centres, said his understanding is soon all of them will be gone.
"All we've heard so far is that the province is going to close the information centre along with (the rest of them)," he said Wednesday.
Aside from Amherst, the other remaining visitor centres are in Yarmouth, Port Hastings, Peggys Cove, the Halifax waterfront and at the Halifax Stanfield International Airport. There are also staff in downtown Halifax and at the Tourism Nova Scotia office in Windsor.
Yarmouth Mayor Pam Mood said she's received no notice from the government about intentions to close the visitor centre there and she's called to ask.
"The understanding is they haven't made a decision yet," she said.
"We certainly, especially here in Yarmouth, we wouldn't support closure. Status quo is what we'd be after.
"It's an international link. I can't ask municipal employees - because you have to have an information centre - and I would never ask municipal employees to be selling the entire province. And since it's international, I wouldn't ask them to sell the entire country. You have to kind of consider those things."
Mood also questioned the logic of closing visitor centres this close to the start of the tourist season.
Acting Business minister Geoff MacLellan said no final decisions have been made about the future of the sites. A final decision will involve officials at Tourism Nova Scotia, he said.
MacLellan wouldn't say whether or not the government believes visitor information centres as they exist today remain useful. He said there would be further talks with communities that host the sites.
"If there is a role for them to play, obviously Tourism Nova Scotia will take that into account and have an idea of what we should do with them moving forward."
Ultimately the final call on whether or not to close the sites rests with cabinet. No official notice at this point has been issued to the union representing workers at the sites.
Joan Jessome, president of the Nova Scotia Government & General Employees Union, said seasonal workers at the sites would normally get calls about returning for the upcoming season by now.
"None of them have gotten a call. And the folks (at) the airport (work) year round, as well as at the waterfront, and the folks at the airport, their contract with the airport is up at the end of March and there is no word."
Of the 116 employees at the sites, Jessome's union represents all but the managers. She estimates 70 per cent of the workers are seasonal.
Hunter said it's his understanding that the property in his community will be turned into some kind of a business venture that could see a tourism presence paired with something else, although he has no details at this point.
While he'd like to see the site remain open, Hunter said visitation numbers to the centre have declined in recent years as more and more people conduct their travel business and plan trip itineraries online and using their phones. Still, he sees value in the sites.
"They do serve a purpose in maybe changing people's minds. They know they're coming to Nova Scotia, they know what destination they've picked out (but) you might even convince them to go (visit additional sites) if they get the information to do so on their way to the main destination."
Jessome said such examples are common, and she told the story of one employee at the Yarmouth site who, after speaking with a couple getting off the ferry who planned to spend their time in P.E.I., essentially convinced them to spend their entire trip in Nova Scotia.
"There's more to it than just Googling it," said Jessome. "If they Googled that and asked for a map then Google will give them directions to come on the 100-series highway to P.E.I. That's the difference. And it's huge."
Hunter said he would suspend judgement on the situation until more details are available.
"It may be better than what we have."
Port Hawkesbury Mayor Billy Joe MacLean said one concern he has about the centres possibly closing is that it would cost rural communities valuable jobs. He called the idea "penny-wise and pound foolish."
"Some of these people have been trained for years and they're excellent people," he said.
MacLellan said the government is open to considering alternatives or offering support in some other capacity if it is shown to benefit tourism. He said he hears from people in Cape Breton that the drop-in component of business there remains important.
michaeltgorman@gmail.com / @MichaelTGorman