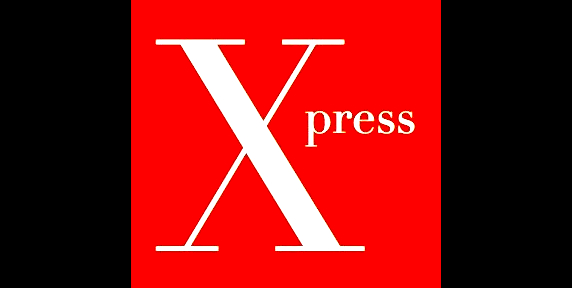 By MICHAEL GORMAN Local Xpress
The uncertainty about what ferry will operate between Yarmouth and Portland has chased away one tour bus company that planned to use the service this summer and at least one more is having doubts.
Natalie Flint of Friendship Tours in Bloomfield, Conn., confirmed Wednesday that the company has cancelled rooms it had booked at a hotel in Yarmouth and won't be making the trip to Nova Scotia this summer. The company reserved rooms for two nights in each of June, July and September.
When the dates were originally booked, they were part of a package that included travel aboard the Nova Star. That ferry stopped servicing the run in 2015 after two years of disappointing passenger numbers. Late last year, the provincial government announced Bay Ferries would take over the run, but the company has yet to announce what ferry it will use.
In an email advising of the cancellations obtained by the Local Xpress, Flint said the delay in confirming a new ferry accounts for the change in plans. The company hopes to offer a Nova Scotia tour again in 2017 once a ferry is in place, she said.
"Our selling feature of our tour was the convenience and ease of traveling to Nova Scotia by ferry and eliminating additional days on the motorcoach needed to get there," she said in an email to the Local Xpress. "We know that another ferry is trying to come in but without knowing a schedule or pricing we unfortunately cannot promote our tour to the area."
Transportation Minister Geoff MacLellan reiterated his confidence that Bay Ferries and its president, Mark MacDonald, have the situation in hand.
"We've got to get the right vessel that fits the operation and fits the service," said the minister.
"We're going to have a service for this year. There's no doubt about it ... I've got full confidence in Mark MacDonald. He is the most experienced and educated in the realm of cruise ship operation."
MacLellan said he's been contacted "by a number" of tour operators from Canada and the United States looking for assurances about the service and he is providing that assurance.
"All we can do is message and tell people that we're going to have that service in place and I put my trust in Mark that we'll get the vessel."
MacLellan might still be confident, but Neil MacKenzie, general manager of the Yarmouth and Acadian Shores Tourism Association, said people in that area are beginning to get concerned.
MacKenzie said tourism operators are pleased Bay Ferries, a company with local ties, a proven track record and lots of marketing know-how, has control of the service, but concerns are mounting about the lack of a ship.
"It's just faith and trust that people have that everything will be OK, but we have no data to go on at this point," he said.
"I wish we had a schedule, I wish we had a start date, an end date. I wish we had a vessel that we could all be proud of and talk about and market and promote."
Aside from Friendship Tours, MacKenzie said at least one other operator is wavering about plans for this summer. That company was also planning multiple trips to the region.
"Those are pre-booked room nights that our fixed-roof accommodation sector is losing," he said.
"(Hotels and motels) depend on (ferry) passengers and bus tours and visitors."
The industry saw notable increases in room nights in each of the two years Nova Star serviced the area, said MacKenzie. Now there are fears that trend could change.
"Without having a schedule that bus companies and other tour operators can depend on, they can't take the risk and book rooms."
Tory MLA Chris d'Entremont (Argyle-Barrington) said the uncertainty at this point, along with people starting to change their plans, is a problem.
"We can't continue to make our decisions so late in the season and expect us to have a good ridership for 2016," d'Entremont said.
He said the silence from the government makes him concerned about whether a ship can actually be found in time.
"They don't have a handle on it."
MacLellan said competition for ferries is fierce but MacDonald tells him "we're in a good spot." Despite the delays, the government continues to believe ridership can start somewhere around the mark of 60,000 passengers. While a ship has yet to be announced, efforts to market the region to other provinces and to Americans remain ongoing, said MacLellan.
michaeltgorman@gmail.com / @MichaelTGorman